MOHAMED AWAD
HONOURS BACHELOR OF ARTS (HBA) 2009 – HISTORY AND DIASPORA AND TRANSNATIONAL STUDIES
DTS was more than just a program of study for a newly arrived immigrant youth. It's what helped him understand and embrace his diasporic identity in his family's adopted home, Canada.
One of DTS' first alumni, Mohamed Awad, immigrated with his family from Egypt in his early teens and found the transition challenging. "The irony of the immigrant experience for many children is that they are told by their parents that 'we came to Canada for you', without acknowledging the impact of the immigrant experience on them," says Mohamed. "In my case, it was difficult leaving friends and family behind and navigating a new culture. I felt I did not belong."
Entering U of T as a computer science undergraduate student, Mohamed was more intrigued by the humanities and social sciences. "I remember my first DTS course more than 10 years ago, upon glancing over the syllabus I immediately knew that I found what I was looking for: a way to understand my diasporic identity and encouragement to be who I am without holding back."
Mohamed went on to double major in DTS and history, graduating with high distinction, while also being an active member of the DTS community. "DTS was my U of T family: everyone from Prof. Ato Quayson to Dr. Rima Berns-McGown and Dr. Antonela Arhin were there for me as mentors and friends, even after graduating," says Mohamed.
Finding his place, Mohamed became active civically: interning with the Institute for Canadian Citizenship, becoming the president of the UTM Historical Studies Society, sitting on the board of the Couchiching Institute on Public Affairs, founding the grassroots volunteer group CivicMuslims, completing a Master of Public Administration from Queen's University, and holding progressively senior positions in the Ontario Public Service.
"Every day I carry my DTS learnings with me," says Mohamed. "DTS gave me the confidence to embrace my identity and enshrined in me the belief that Canada flourishes when each of us are supported and empowered to make our own unique contribution."
 
---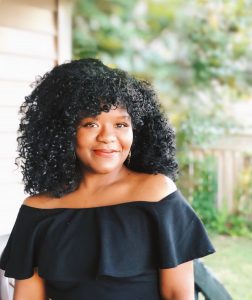 YASMINE HASSAN
HONOURS BACHELOR OF ARTS (HBA) 2019 – MAJOR IN SOCIOCULTURAL ANTHROPOLOGY, MINOR IN DIASPORA AND TRANSNATIONAL STUDIES
I heard about the DTS program in my 3rd year of undergrad, and I am really grateful I found the department. Through this program, I have been given the academic freedom to explore the Black diaspora in Toronto as well as the nuances of immigration, borders, and identity which are all important concepts for my own academic growth. The DTS program has led me to want to pursue diasporic studies in graduate school. Moreover, it has given me the tools and language to address the socio-economic and political structures that lead to social inequalities through an equitable research framework.
 
---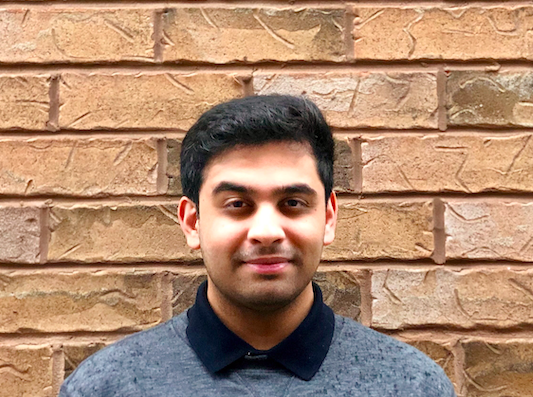 MUHAMMAD ATCHA
HONOURS BACHELOR OF ARTS (HBA) 2019 – DOUBLE MAJOR IN CRIMINOLOGY AND SOCIO-LEGAL STUDIES AND HISTORY; MINOR IN DIASPORA AND TRANSNATIONAL STUDIES
I first heard about Diaspora and Transnational Studies at the beginning of second year when a friend recommended taking DTS200 to fulfill a breadth requirement. I was unsure as to what Diaspora and Transnational Studies involved, however, as I took the course I gradually became enamored with DTS as I learned about colonialism, citizenship and nation building, war and displacement, and refugee crises through a diasporic and transnational approach, realizing its relevancy as it can be applied to the current global political climate. Upon completion of the course I eventually applied for a DTS minor and since then it has been one of the most academically enriching and enticing program I have enrolled in. Further making my DTS experience enjoyable were faculty members, particularly Dr. Arhin and Laurie Drake, who were welcoming in assisting my concerns and ensuring that I succeeded academically. As a DTS student, a personal enjoyable experience was the weekly seminar I had called DTS405: Human Trafficking and Contemporary Slavery taught by Dr. Arhin. This seminar taught me valuable skills concerning human trafficking and its economic, cultural, political, and societal implications and framework. While the seminar provided an in-depth examination where I was able to showcase my understanding and partake in original research, I enjoyed particular topics such as how diasporic networks facilitated trafficking, how human trafficking has emerged in new forms via the organ trade, or how to implement effective preventative and protection policies. With the breadth of knowledge gained and a fantastic faculty, I recommend students to enroll in DTS as the program will enhance your student experience at the University of Toronto as it allows you to incorporate and critically engage with the real world using a diasporic and transnational lens.
---
SERENA VIOLA
HONOURS BACHELOR OF ARTS (HBA) 2020– DOUBLE MAJOR IN DIASPORA AND TRANSNATIONAL STUDIES AND POLITICAL SCIENCE
I first heard about the Diaspora and Transnational Studies program when I was in my first year of university. I was lucky to come across the department's webpage and reached out to Prof. O'Neill to learn more about the program. After talking, I was so excited I registered as soon as I could. DTS greatly impacted my personal growth and career goals. The small classes helped me gain confidence in asking questions, sharing ideas, and collaborating with peers. Prof. Ted Sammons' and Prof. Kenneth MacDonald's classes inspired me to pursue a graduate program where I performed a case-study on the impact of access to cultural food for rural immigrants as it pertains to creating inclusive communities. I am now using the skills I developed through DTS in my work in the Ontario Public Service at the Ministry of Agriculture, Food, and Rural Affairs. 
I am immensely grateful for the culture at DTS. The faculty, students, and staff made it a safe space to learn and grow. The small classes and collaborative learning environment made it an experience unmatched at the University of Toronto. 
---
HANNAH SALEH ALI AHAMEDI
HONOURS BACHELOR OF ARTS (HBA) 2022– MAJOR IN PEACE, CONFLICT AND JUSTICE; MINOR IN DIASPORA AND TRANSNATIONAL STUDIES AND HISTORY
I first heard about the DTS program while I was researching majors and minors on the UofT website. I remember seeing the iconic "Where/what is home?" and immediately becoming intrigued. After doing some more searching and seeing the research interests of the faculty and course options, I knew it was the right place for me. What I enjoyed most about being in DTS was the atmosphere and environment that had been created by the program. It truly is its own beautiful ecosystem within this massive university, and I hope that one day the rest of the world will catch on to the pure magic and academic innovation going on in this program. In my fourth-year DTS class with Professor Ted Sammons, I wrote my final essay on diaspora in space opera science fiction. Where else would someone feel comfortable enough to write about the intersection of diaspora, race and science fiction for 5,000 words, or have faculty and fellow students just as excited to read it!
As someone who is mixed-raced, growing up I never really had a space to explore my identity. The only other people of Kenyan, Yemeni, Scottish, and Irish background were my siblings, and it was difficult for me to talk to other people about personal experiences without feeling judged or misperceived. Being in DTS200 was the first time I was in a room with people who were in a similar predicament, and I felt a sense of comradery from that first DTS200 class. As time went on in the program, I also became more interested in understanding my background on my own terms. It's because of DTS that I started learning Arabic again, and the discipline was instrumental in the initial brainstorming of my proposed master's research work. 
I am currently working as a grant and communications coordinator at a refugee-led organization, Refugees Seeking Equal Access at the Table (R-SEAT). R-SEAT is an international initiative that works to enhance the effectiveness of global refugee responses by co-designing mechanisms to amplify refugee leadership ecosystems. During my time as a DTS student, I was constantly engaging with questions surrounding citizenship, belonging, migration and borders. Working for a refugee-led organization, these themes are heavily transparent in our day-to-day work and the ethos of the organization. 
---
MARIUM VAHED
HONOURS BACHELOR OF ARTS WITH HIGH DISTINCTION (HBA) 2021 – DOUBLE MAJOR IN ANTHROPOLOGY (SOCIETY, CULTURE & LANGUAGE) AND DIASPORA AND TRANSNATIONAL STUDIES
There was a good dose of serendipity in my choice to pursue DTS. I first heard of it through a friend, who had convinced me to drop in on the first fifteen minutes of DTS200 taught by Kevin O'Neill (instead of attending a mandatory class for my other Major). I stayed the entire two hours and immediately switched to a DTS Major right after. I stayed for many reasons: DTS classes empowered me to explore my identity, values, and heritage. DTS coursework was unconventional because we were allowed to be playful and creative in the medium we chose for our final projects. DTS faculty and administration were compassionate and engaging and the students were open-minded and open-hearted. I was immediately hooked!
Near the end of my second year, I decided to revive the DTS Union alongside friends in the program. There were so many brilliant, creative, kind students in my classes and I wanted to create a space for us to come together. When we launched the DTSU, that was the moment when I really felt our program transformed from a group of students into a real community. We ran panels, student socials, mentorship programming, faculty-student mixers, launched our magazine Third Space and much more. I made some of my closest friends through the DTSU and am eternally grateful for the impact they've had on my life. 
I learned a lot about being a leader and a dreamer through DTS. Through building the DTS Union, I discovered I had a keen interest in entrepreneurship and wanted to continue to build community-oriented spaces and organizations. I went on to pursue my MSc in Digital Management at Ivey Business School so I could sharpen those skills. But really, the foundation was developed during my time in DTS in conversations with students, faculty, and administration that constantly inspired me and challenged me.
These days, I work at a tech startup called Cookin: Toronto's tastiest food delivery app delivering home-cooked meals made by local cooks. I co-run a non-profit called Green Ummah, which engages Canadian Muslims in the environmental movement. In my free time, I'm working on a fiction novel. DTS taught me that, above all, I need to prioritize creativity, community, compassion, and social impact in everything I do. That's a lesson I carry forward with me at Cookin, Green Ummah, and in my journey as a writer and a creative.